Superior Column Protection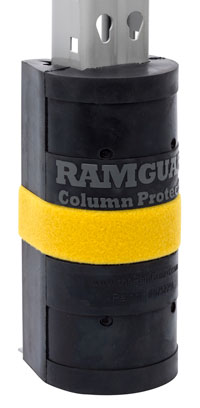 RAMGuard™ provides superior rack column protection with its patented Rubber Armored Metal design. Molded of energy absorbing rubber with a "U-shaped" steel insert and force distributing rubber voids, RAMGuard absorbs significantly more energy during impact than most column protection devices offered today.
RAMGuard™ Advantages
Protects rack structures from frontal, angled and side impacts
Significantly lowers impact damage to pallet rack columns
Requires no hardware or straps to retain the guard on column
Endures many impacts with no loss of performance
Significantly outperforms most plastic guards commonly used today
Available in 12-inch heights, RAMGuard snaps onto rolled or structural steel columns 3-inches wide and
up to 3-inches deep.
Steel Reinforced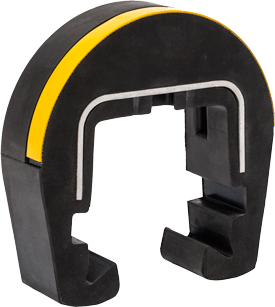 There is a wide range of products designed to help protect pallet rack columns from the everyday abuses that commonly occur in busy warehouse environments. These products include steel reinforced columns, slat-back or offset frames, floor-mounted steel guards, bumpers, barriers and after market attachable guards. Each of these serves a purpose and makes sense in different applications.
However, there has never been anything like RAMGuard!
First, it provides maximum impact protection against costly column and frame damage. It's solid rubber construction with a steel plate insert is tougher than any plastic guard and most other products on the market.
Second is its durability. Because of its robust construction properties, The RAMGuard can withstand repeated impacts with no loss in protective qualities. During testing, The RAMGuard sustained 25 impacts with no loss in effectiveness.
Third, toolless installation with no anchors or bolts like steel aftermarket guards.
Finally, new High Visibility Velcro straps help fork lift operators see the guards to safely guide their loads into position. They also provide additional retention strength in high traffic/contact areas.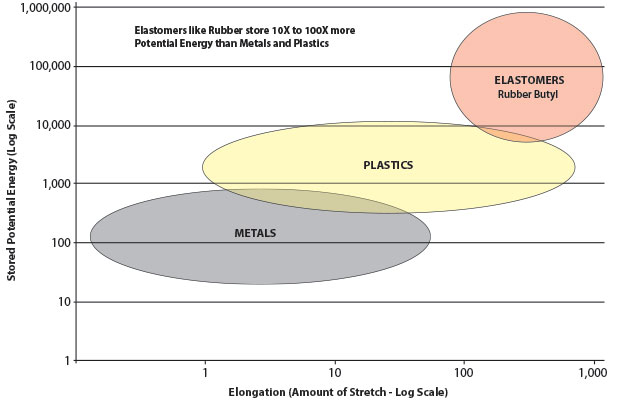 RAMGuard's Construction
After nearly two years of development, testing and proto-type designs, the new patented RAMGuard delivers the greatest impact resistance available in aftermarket column guards. Through extensive testing and evaluation, a specific rubber compound was formulated to provide a balance between durability, density and impact absorption qualities. The chart below shows the energy absorbing capacity of various materials that are commonly used in column guards. Clearly, this shows elastomers offer some far greater absorbing properties than other materials. The results speak for themselves!
Contact RamGuard™ at 814.347.1174 or your local supplier for more information or a quotation.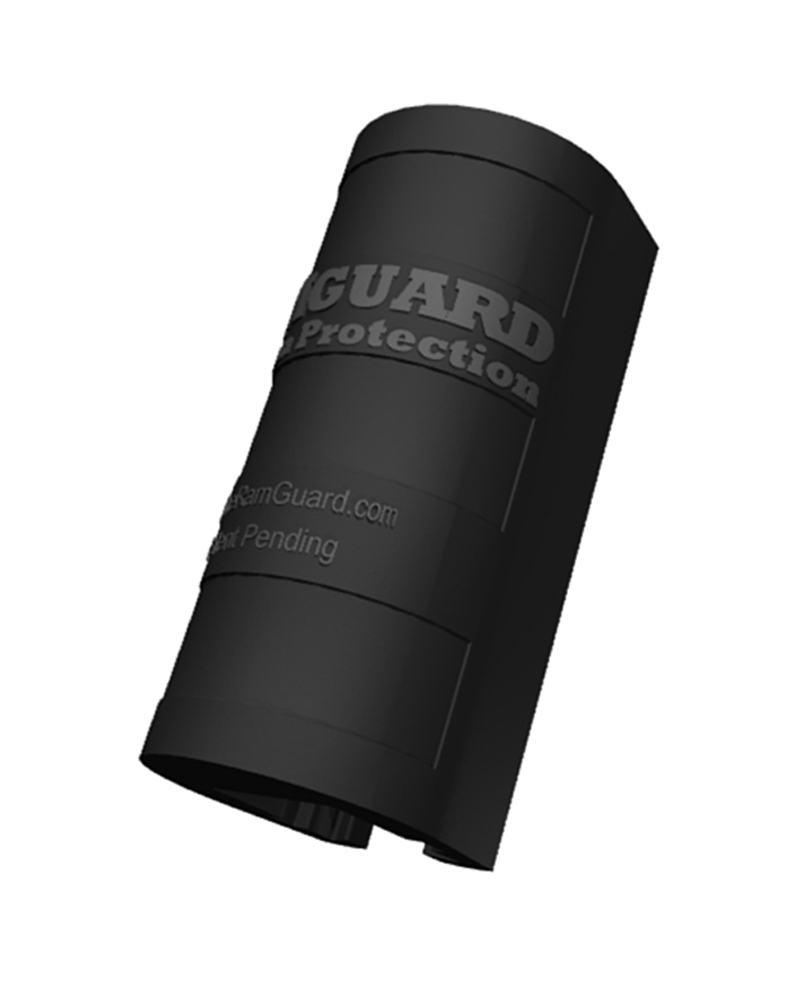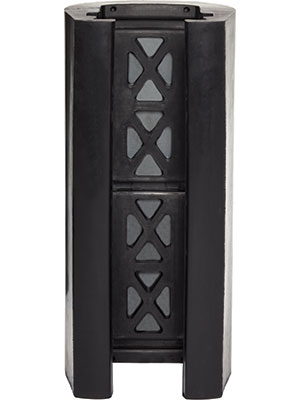 Fit, Sizes and Dimensions
Size
12" high
5.5" wide
Weight
9 lbs
Fits Columns
3" wide and up to 3" deep
Testing
Test Setup to meet European FEM 10.2.02 Standard
Fits all 3" wide face columns
How to Install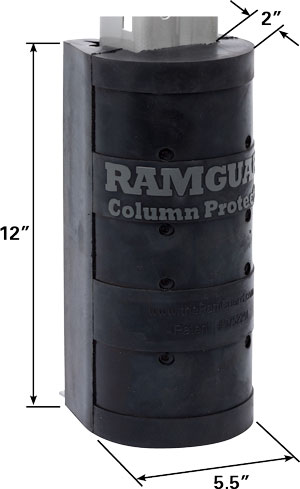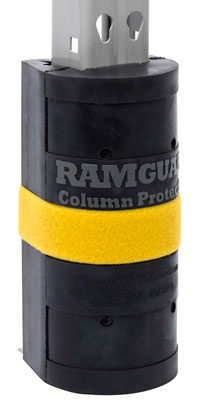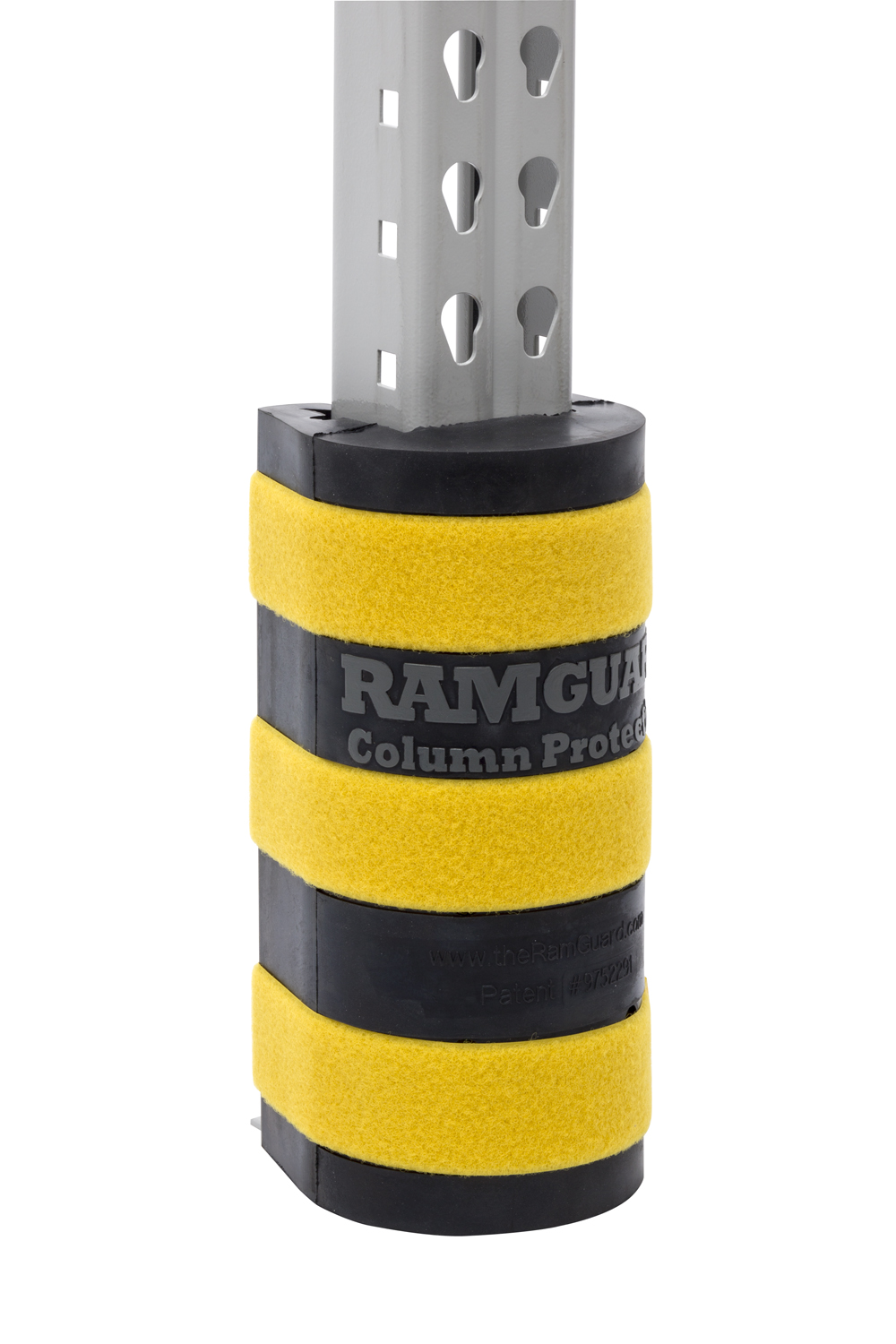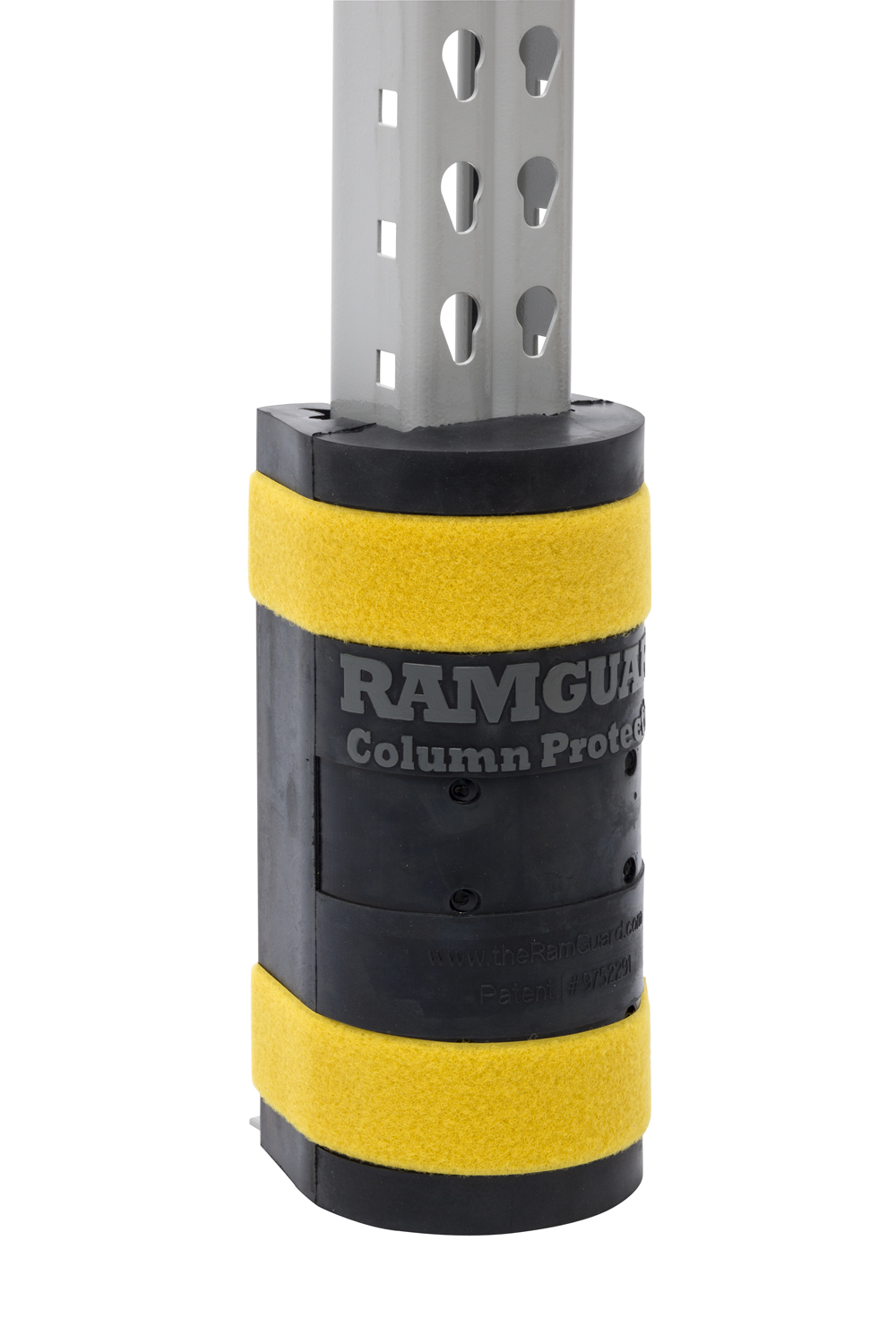 Know Your Column Size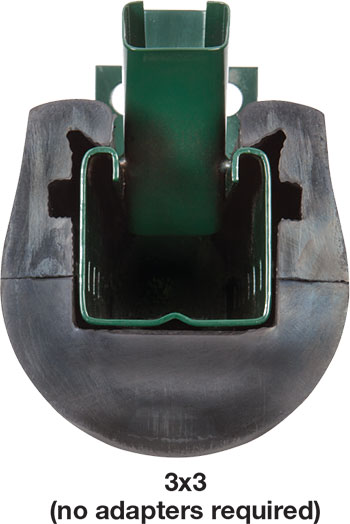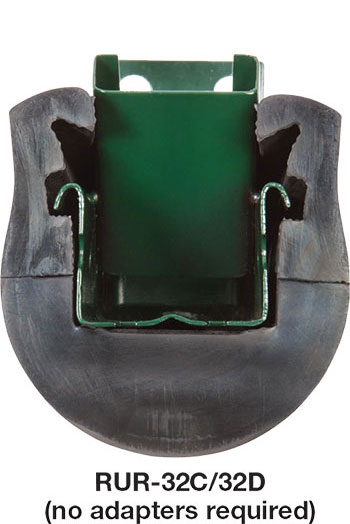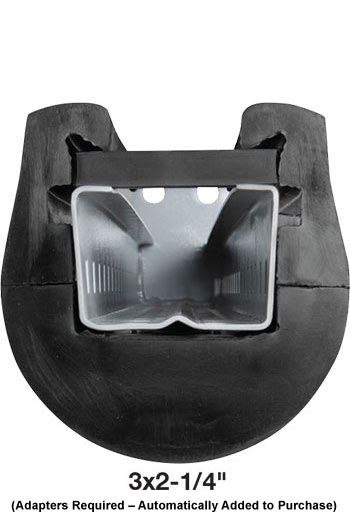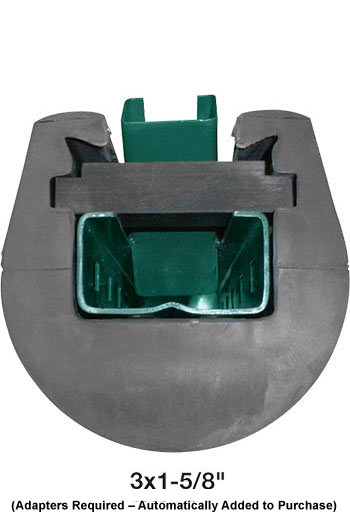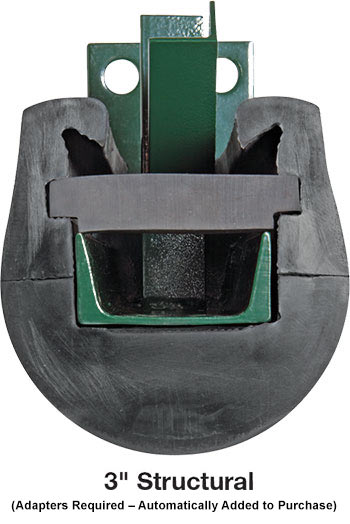 Rubber adapters for the smaller 3 x 1-5/8, 3 x 2-1/4 and 3" Structural columns. Each guard requires two adapters per guard. Adapters are sold in kits containing two adapters.
* Adapter kits will be added automatically at $1/kit